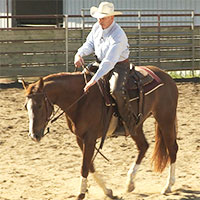 You are logged into "Teach Your Horse to be Light and Supple"
The absolutely essential key for good performance
One of the secrets to having a well trained, responsive horse, is to make sure your horse is light, supple and giving to your hands and legs.
The menu is on the left of this page. If you're on a mobile device, it may be at the bottom of the page.
Having trouble watching the videos? Find solutions here: Video Playback Help.