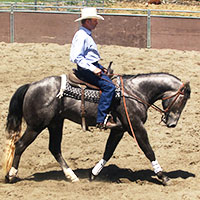 You are logged into the "Teach Your Horse True Collection" home page.
The magic ingredient that will greatly improve your horse's way of moving. Apply what you learn here to improve your stops, spins, lead changes, head position and more. Everything is clearly explained.
Having trouble finding or watching the videos? Find solutions here: Video Playback Help.