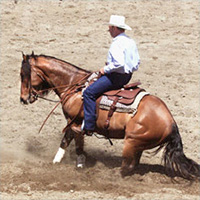 You are logged into the "Train Your Horse To Stop Light & Collected, vol 1 & 2" home page.
The information in this video is extremely detailed. More detailed than you have ever seen before. All the information you need to get good hindquarter stops is in this video series. You'll see EXACTLY what to do and EXACTLY how to do it.
Links to the videos are on the left side of this page.
If you are on a mobile device, the menu may be at the bottom of the page.
IMPORTANT: Having trouble finding or watching the videos?
Find solutions here: Video Playback Help.