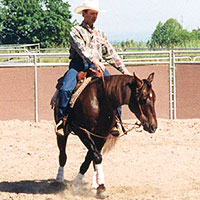 You are logged into the "Teach Your Horse To Rollback And Spin" home page.
A tried and true way to teach your horse to rollback and spin!
We all want our horse to plant his inside pivot foot and bring his front-end around in a smooth, flat spin.
Having trouble finding or watching the videos? Find solutions here: Video Playback Help.