How to Fix Horses that Buck, Rear, Bite, Kick or Spook… and a Whole Lot More!
Learn how to change your horse's behavior from BAD to GOOD… even if you don't have much horse training experience!
Is your horse safe to handle and ride? Does he have any bad or dangerous behavior problems?
Problems that show up when you're either in the saddle or on the ground?
Do you find yourself feeling anxious or fearful whenever you ride?
Look, we've all ridden certain horses which make us feel like we could get hurt.
It's not a good feeling knowing the horse might buck, rear, spook or run away with us sometime during our ride.
I realize you've probably looked at training videos or maybe even took some private lessons from a trainer.
The sad truth is those other "so called" solutions seldom explain things clearly enough (or accurately) to get the result you're looking for.
If you're sick and tired it… you've come to the right place.
Hi – I'm Larry Trocha.
During my career, I've had the pleasure of training winning horses in reining, cutting, reined cow horse, ranch horse and barrel racing competition.
More than a few of those horses came to me with really bad behavior problems. Some of them down-right dangerous.
Out of necessity, I developed training methods which are so effective… they can be used to correct just about any bad behavior issues… on just about any horse.
We shot video footage of me applying the training methods to horses with actual behavior problems. The kind of behavior problems that plague many horse owners.
I then assembled all the information into an online horse training course which includes VIDEO, AUDIO and WRITTEN instruction.
The course is titled:
Groom, Saddle, Ride & Fix Bad Behavior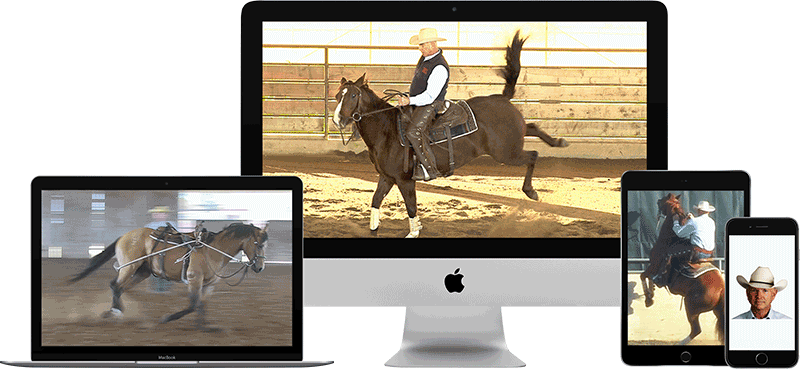 The training methods I reveal in this course are EXCLUSIVE. They are very UNIQUE and SPECIFIC for fixing bad or dangerous behavior in horses.
You won't see this type of training at any clinic. Not on any trainer's DVDs or not at any private lesson either.
They are my own special methods which most riders can apply… but few have ever seen. Read more…