How To Ride, Train & Show Your Cutting Horse. Solve Problems, Build Confidence!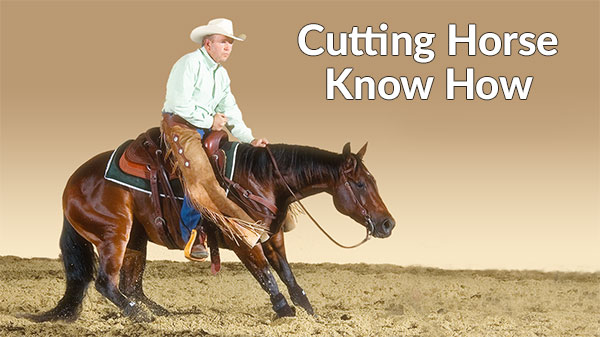 Cutting Horse Know How – Online Streaming Videos
60 videos, 10-hours of instruction.
The most complete and in-depth instruction (for both horse & rider) available anywhere.
Would you like to know how to ride, train and show your cutting horse to be successful in competition?
If so, you've come to the right place. On this page is the most complete and detailed cutting horse instruction ever created. I personally 100% guarantee you will love this training course!
Hi – I'm Larry Trocha. The trainer who created this series of videos.
Over the years, I've developed a system of training methods that are effective… and work so well… they can be used to train or fix just about any cutting or cow horse.
Using these training techniques, my non-pros and I have won multiple aged events and year-end championship titles. I believe these training methods will work well for you too.
We shot video footage of me applying the training methods to horses with actual problems. The kind of problems that plague many cutting horse riders.
I then assembled all the information into an online horse training course which includes VIDEO, AUDIO and some WRITTEN instruction.
The title of this training course is, "CUTTING HORSE KNOW HOW".
The course contains "60" high-quality instructional videos and audios (over 10-hours) that are viewed online via a computer, tablet or smart phone.
Here's a sample of what you'll learn:
How to fix just about every conceivable mistake a cutting horse & rider can make.
How to consistently make good clean cuts in the middle of the pen.
How to control and manipulate the herd so you can cut the cow you want.
How to fix a horse that "rounds the turns" and "leaks" up the pen.
How to improve horses that don't hold their stop.
Tacking the horse up and properly adjusting the equipment.
What cues to use to effectively "operate" your cutting horse.
How to fix horses that constantly "miss" a cow.
Correct posture in the saddle… plus leg and seat control.
How to dramatically improve your balance when riding a cutting horse.
How to read and identify cattle.
Correct saddle design and fit for both horse and rider.
How to fix a horse that "fades off" the cow too much.
Tips for gaining confidence and overcoming "show nerves".
How to improve your horse's "eye appeal" when working a cow (it'll help your score).
How to quickly rid yourself of bad riding habits and replace them with good ones. (this section alone is worth the price of the entire course).
This is the ONLY training course that teaches how to fix a horse that runs off and leaves the cow!
There are plenty of cutting horses that will run off and leave the cow. Some of these horses, you can't even get them to take the cow or even look at the cow.
Most people (including professional trainers) have no idea how to fix this.
I believe I've watched every cutting and cow horse video ever made. And to my knowledge, this is the only training video where you will learn how to fix just about any problem a cutting horse can throw at you.
Special Offer.
If you personally went to a professional trainer and tried to get this kind of education on your own, it would cost you a minimum of at least $4000 in lessons and training fees.
Probably more, depending on where you live. (and that's if you could even find a trainer who knows this information… let alone teach it!).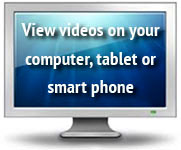 Watch the streaming videos as many times as you'd like for an entire year. You can watch on any COMPUTER, TABLET or SMART PHONE.
This unique horse training course is being offered at a ridiculously low price of only $147… that's less than .41 cents a day!
100% Satisfaction Guarantee!
I guarantee you'll find the solutions your looking for in this online training course. If not, simply send me an email and I'll guide you to it.
If you're still not satisfied, let me know within 30 days and I'll cancel your membership and give your money back.
Bonus Training Course!
When you become a member today, you'll receive my online training course, "Introduction to Cow Work".
This training course sells for $47 but you'll receive it absolutely FREE, when you become a member of "Cutting Horse Know How".
Get started by becoming a member now!
Get started by clicking the "Add To Cart" button below. Then, simply fill out the secure "Check Out" page.
A few minutes after you place your order, you'll receive an email containing your username and password. Simply login and start watching. Okay, do it now and I'll see you in the "Members Area".

Cutting Horse Know How – Online Streaming Videos
60 videos, 10-hours of instruction. Watch as many times as you want.
1-year membership: $147 (option to renew at a big discount)




About horse trainer, Larry Trocha

Training horses professionally since 1980, Larry Trocha lives in California where he trains and shows horses for the public.

Larry also offers instruction to riders who want to learn reining, cutting or reined cow horse.

Larry is a long-standing member of the NCHA (membership #518) and the AQHA (membership #1187036).

You can contact Larry via his website: HorseTrainingVideos.com

Larry Trocha Training Stable
Phone: 209-642-2804