How To Fix Horses Who Are Bad To Bridle, Clip, Medicate, Or Head Shy.
If your horse won't let you touch his ears, open his mouth for the bit, clip his bridle path or tolerate being wormed or vaccinated, this video is for you.
Do you own a horse that literally hates being bridled or having his ears touched?
Does he refuse to allow you to use the electric clippers, paste wormer or give him a vaccination shot?
If so, you know the extreme difficulty it causes.
Difficulty like the horse throwing his head up and hitting you in the face… running backwards, rearing up or pulling back and throwing a fit trying to evade you.
And if your horse is really bad about it, he's probably struck you too.
Reining and cutting horse trainer, Larry Trocha[/caption]
Hi – I'm Larry Trocha. The horse trainer who created this series of videos.
I've worked with plenty of horses who were head-shy. It can develop into a real serious problem.
With some horses, it can even carry over to acting violently to just having his head touched period. It's very frustrating, let alone dangerous.
Of course, some horses have a good reason to act this way.
At some time, they may have been painfully "ear twitched" or suffered some other kind of trauma associated with having their head touched.
Others seem to have no legitimate reason to be head shy but simply have a phobia.
And in some extreme cases, the horse may have become psychotic about it and react kind of crazy.
I've had horses like this at my training stable.
As a solution to the problem, I used to try to "desensitize" the horse or sack him out.
I'd spend HOURS and DAYS trying to get the horse to give it up.
And some actually would… for about a day or two. Then, they'd revert right back and be just as bad as before.
I'd have to repeat the entire process all over again… and again… and again.
It was ridiculous because no real cure was happening.
It didn't take long for me to realize the "desensitizing" technique simply didn't provide enough motivation to cause the horse to change his ways.
That was years ago and I've long since adopted a totally different training method for getting a horse to accept having his head and ears touched.
The improved training method I use now works like a dream.
And you do NOT need to repeat it over and over again to make it stick.
Usually one application plus a few quick follow ups is all that's needed for the horse to give up his evasive, head shy ways.
Anyway, here's the solution I've put together for you.
I recorded this entire training method on video and laid it out in "easy to follow" steps.
Step by step, you'll see EXACTLY how to get the job done.
In the video, you'll see a mare that is almost impossible to bridle because you can't even get close to touching her poll or her ears.
I give it a try but she does nothing but fight and try to pull away.
After only ONE session of applying my new training technique… she willingly stands quiet and drops her head to be bridled.
It's really something to see!
You'll see the entire training, as it actually happened in "real time" with nothing left out.
Once you see how simple and effective this training method is… you're gonna love it.
I show how to use this training technique to fix horses which are bad about being WORMED… bad about being VACCINATED… and bad about the electric CLIPPERS.
I also demonstrate how to use this special training to…
Teach any horse to load in the trailer!
Yes, even the really tough horses who violently throw a fit and refuse to load.
There are many, many instances where this special kind of training will come in handy.
Special "Limited Time" Offer.
If you personally went to a professional trainer and tried to get this kind of education on your own, it would cost you a lot of time and money. And that's if you could even find a trainer who knows this special information… and is willing to share it.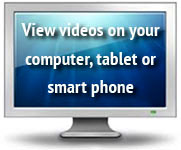 Watch the videos as many times as you'd like for an entire year. You can watch them on any COMPUTER, TABLET or SMART PHONE.
For a LIMITED TIME, this training course is being offered at a ridiculously low price of only $37.
This low-priced, special offer will end soon so I recommend you get the course now.
100% Satisfaction Guarantee!
I guarantee you'll find the solutions your looking for in this online training course. If not, simply send me an email and I'll guide you to it.
If you're still not satisfied, let me know within 30 days and I'll cancel your membership and give your money back.
Get started by placing your order now!
Get started by clicking the "Add To Cart" button below. Then, simply fill out the "Check Out" page.
A few seconds after you submit your order, you'll receive an email containing your username and password. Simply login and start watching. Okay, do it now and I'll see you in the "Members Area".
Fix Bad To Bridle & Head Shy Horses – Online Streaming Videos
10 videos, 1-hour 30-minutes of instruction
1-year membership: $37



About horse trainer, Larry Trocha

Training horses professionally since 1980, Larry Trocha lives in California where he trains and shows horses for the public.

Larry also offers instruction to riders who want to learn reining, cutting or reined cow horse.

Larry is a long-standing member of the NCHA (membership #518) and the AQHA (membership #1187036).

You can contact Larry via his website: HorseTrainingVideos.com

Larry Trocha Training Stable
Phone: 209-642-2804